| | |
| --- | --- |
| Sign-up here to be alerted when we host our next Live-Stream Program! | |
Event Details
 
Click here to view descriptions of past CenterScene programs.

Click here to watch video clips of past CenterScene programs.

Note: CenterScene Public Programs are typically scheduled once every other month. We can assure you that we will remain mindful of your inbox volume and not send notices in excess!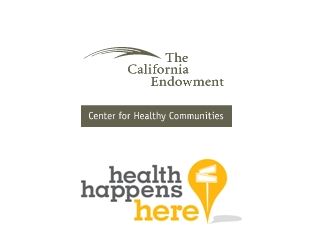 Federal tax law prohibits The California Endowment, a private foundation, from conducting or supporting, with limited exceptions, any lobbying activity (supporting or opposing specific legislation, including proposed or pending legislation or ballot measures) or electioneering (supporting or opposing any candidate for public office). These restrictions apply to events sponsored by The California Endowment at our Center for Healthy Communities. Therefore, The California Endowment prohibits participants from lobbying in favor of or against specific legislation or expressing support for or opposition against any candidate for elected office at such events.
Organizer
The California Endowment
CenterScene is a wide-ranging series of public programs organized by The California Endowment's Center for Healthy Communities to raise awareness about the vital issues that impact the health of California's communities. The nonpartisan community forums promote civic participation and provide an opportunity for the exchange of diverse ideas and perspectives.